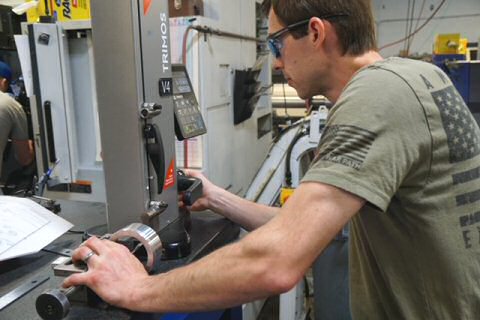 Cobalt Enterprises is located in Arlington, Washington with 120 employees and 85,000 square feet of manufacturing space spanning five acres. One-half of our two-acre building houses Cobalt Enterprises which includes precision milling, turning, paint and assembly. The other half houses Cobalt Development which includes sheet metal, powder coating and assembly. Together we are Cobalt, an AS9100D certified, vertically-integrated manufacturer. Since opening in 2004, Cobalt has earned the respect of employees, customers, suppliers and peers with a near-perfect quality rating while solving some of the region's most difficult parts & assemblies.
Our philosophy
Employ cutting-edge machine and software technology.
Develop motivated employees through high-level training and performance incentives.
Create dedicated Customer Service and Engineering account teams.
24/7 operations and vertically integrated support processes to shorten lead times.
Invest in programming and engineering to effectively handle capacity for cost and lead-time reduction efforts.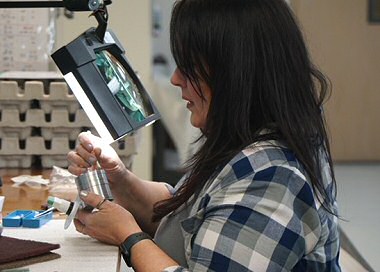 Our commitment
We will quote our lowest price from the beginning.
We will not double charge for Non-Recurring Engineering (NRE).
We will proactively provide cost reductions.
If we misquote something, we will try to meet the price point twice. If we are unable, we will provide an unsolicited quote for the future so our customer can plan ahead.
Awards and media
Cobalt was awarded best-in-Washington State honors by the U.S. Small Business Administration. Cobalt beat out all retail, service and other manufacturing businesses to win this honor. The company received the award against a backdrop of historical air and space vehicles at Seattle's Museum of Flight. After winning Washington State, the company competed for a national award and was ranked against companies from all over the U.S. for all aspects of our business operations. Award coverage was extensive however the local Everett Herald produced one of the best articles.


Download article
Cobalt has also been featured in Modern Machine Shop magazine.


Download article

AS9100D certificate


ITAR letter


Customer & Supplier terms and conditions
Documents