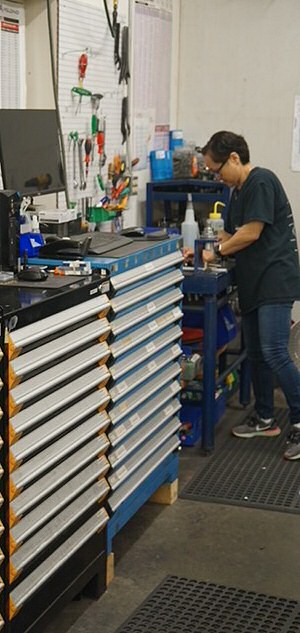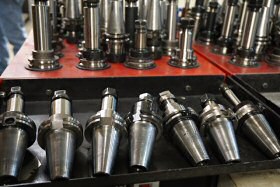 At Cobalt, we encourage Early Supplier Involvement (ESI) and Design for Manufacturing (DFM). On average, we are able to reduce our customer's lead time by 33% and reduce cost by 25%. Cobalt is known for having experts in engineering and manufacturing who review and discuss your parts and projects long before they are quoted. This helps with manufacturing method as we work with you to determine a method that addresses design constraints and meets product requirements — all without sacrificing the product design itself. We are able to work within various standards and their agencies including UL, CSA, NSF, Bellcore/Telecordia and CE.
Programming:
Cobalt has seven programmers on staff with deep manufacturing experience. This includes four full-time programmers and three shift-dedicated programmers-operators with decades of shop experience using NC Express, Lantek Expert, SolidWorks, HyperMill, Esprit, Gibbs and Catia.
Precision milling and engineering — a real-world example:
Problem: This part was a 303 Stainless Steel forging. The customer had difficulty sourcing quality parts and the lead times were inconsistent. Forgings are difficult to machine and control tolerances.
Process: Cobalt programmed the part to run on our horizontal mill with a pallet pool. This allowed a single part to be produced every cycle which reduced the need for excess inventory to be stored with the customer or with Cobalt. This is the essence of lean manufacturing.
Solution: Cobalt re-designed the part to be manufactured from a solid block of 303 Stainless Steel.
Result: Reduced cost and lead time and a higher-quality part.